Contact Cresoft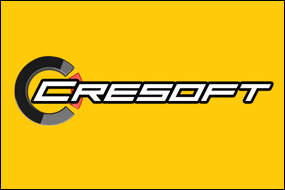 A few words about CreSoft


CreSoft is a premier software developer of PHP scripts, including hotornot clone scripts that allow users to create their own custom picture rating applications. We pride ourselves on providing our clients with outstanding customer service and are confident that our products can meet your every need.
CreSoft's offer of lifetime technical support and our extensive product features set us apart from the competitors, and have propelled CreSoft to the very forefront of the industry.
We are confident that we can not only meet, but exceed your expectations.
CreSoft is proud to offer personalized service and support to all of our valuable customers. We are always available to answer your questions, and we welcome all feedback on our Hot or Not Clone Script.

For example:

Do you have any questions regarding CreSoft's or Not Clone Script?
Are you interested in purchasing our product via an alternate method of payment not listed on the "Purchase" page?
Do you need any assistance installing the site on your website?
Are you stuck on how to customize the script to meet your needs?
Is there any feedback about CreSoft's or Not Clone Script that you would like to share?
How has CreSoft's or Not Clone Script met your unique application needs?
What additional features would you like to see CreSoft add to the product?
Is there anything else that we can do to assist you and ensure your 100% satisfaction with our product?
Our Customer Service team is standing by to assist you with these questions, and more. We encourage you to contact us at any time, no matter how small or large your inquiry, so that we may be of service.
To get in touch with a member of the CreSoft team, please complete the contact form below. We will get back to you shortly to further assist you.